Slackwax Reworks Mousse T.
6 new interpretations out on Peppermint Jam10>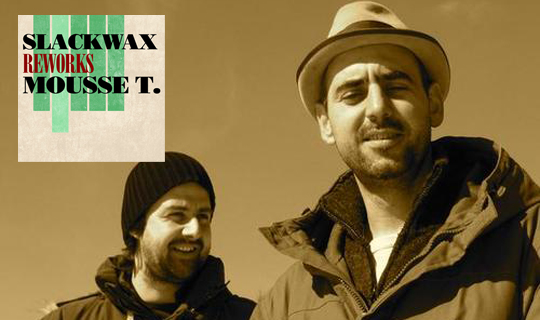 In cooperation with the very talented female singer Anna Leyne Slackwax aka Peter Hoppe & Bernd Batke present new interpretations of songs originally written by the worldwide known producer and songwriter Mousse T. The 6 track EP "Slackwax reworks Mousse T." will be out on Peppermint Jam in january 2012. It offers a completely new view on hitsongs like "Horny" or "Sexbomb" which made it worldwide into the top ten of the charts. Every track gets it's own "Slackwax Rework" treatment and gets transferred into our genres like Bossa, Country, Jazz or Downbeat.
Website
Facebook
iTunes
Spotify