Welcome, Konstantin Sibold
New to the Fondue Music Publishing roster10>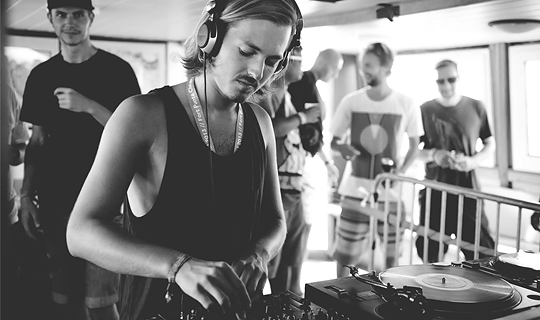 Modernsoul welcomes Konstantin Sibold as the latest addition to the Fondue Music Publishing roster!
The 25th year Stuttgart-based DJ, producer and mastering engineer had his first release "Neuland" on Salon Rosi Rec. back in 2010. At that point, he already had his DJ-residence at Rocker 33 for more than one year and was later from 2011 on responsible for the booking of the club. The "Neuland" release found support by Michael Mayer, Âme and many other top shelve artists from the scence and opened doors to a lot of well-revceived remix works (for Jazzanova, DJ Yellow & Flowers and Sea Creatures, Jonas Woehl, Chasing Kurt) and follow-up releases on Caramelo, Snork Enterprises, Mojuba and Innervisions.
Facebook
iTunes
Spotify