Boozoo Bajou comes home
Mixing Stereo Deluxe's Coming Home series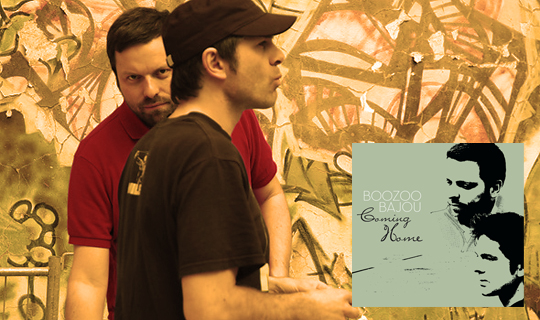 Busy days for our Boozoo Bajou. Germany's finest downbeat maestros just released a brand new mix CD on Stereo Deluxe.
WIth the Coming Home series they deliver a 15 track journey through their vision of modern club music with a unique feel. Also brandnew on the shelves of your record store is a re-release of their 2001 classic DIVERS. Boozoo Bajou managed to recruit the Techno/Eletronic wizard Jay Haze to deliver to fine remixes of that unique track. Other reworks come from Locoto, Venedikt Reyf and Boozoo Bajou themselves touched the track again for a 2010 reinterpretation.
Website
Facebook
iTunes
Spotify