Tiefschwarz – "Chocolate"
3rd full length album out in May 2010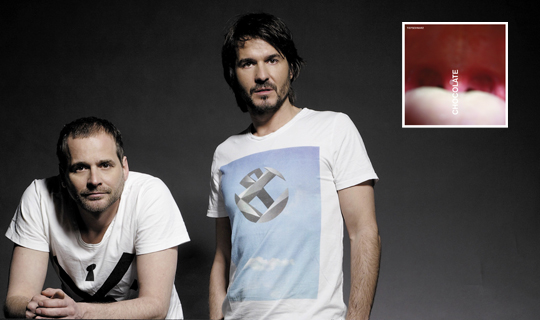 We are proud to annouce that our authors Tiefschwarz will release their 3rd full length album at 31st May 2010.
The 16 track CD / Download named CHOCOLATE will be out on their own Souvenir Imprint. Again Tiefschwarz show how way ahead they are in producing forward thinking electronic muisic with a unique swing for dancefloors and homelistening. Be prepared to see their brand new live setup on all leading outdoor festivals and indoor clubs all over the world.
Website
Facebook
iTunes
Spotify