"Close To My Fire" at the Grammys
Beth Hart/Joe Bonamossa's "Seesaw" nominated10>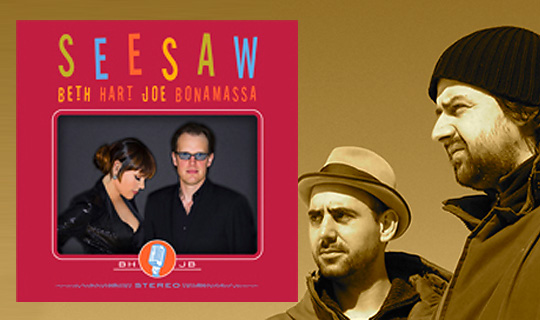 The album "Seesaw" of Beth Hart & Joe Bonamossa is nominated for the Grammy for best Blues Album of 2013. The album contains a cover version of the Modernsoul-published song "Close To My Fire", originally written, composed and performed by producer-duo Slackwax and Steffi Popp.
The 56th Grammy-Awars show will take place in Los Angeles on January 26th. Let's keep our fingers crossed!