Wankelmut / New Single
"Almost Mine feat. Charlotte OC"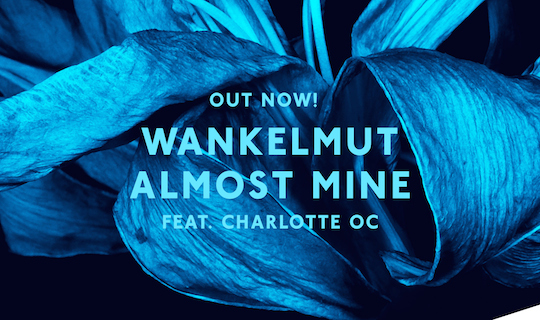 Wankelmut has joined forces with British singer Charlotte OC to release his new single "Almost Mine" on FINE / FOUR MUSIC / SONY on April 21st. With "Almost Mine" Wankelmut and Charlotte OC open up a new chapter for the signature Wankelmut sound. Focusing on a modern club sound in a melancholy tinted guise, the track is equally suited for a Berlin After Hour and across European radio. The catchy, almost timeless pop song and Charlotte OC's distinct vocals mark the next evolutionary step and match Wankelmut's well-crafted production perfectly.
Spotify
Apple Music