Paul Kalkbrenner X
New remix compilation by Paul Kalkbrenner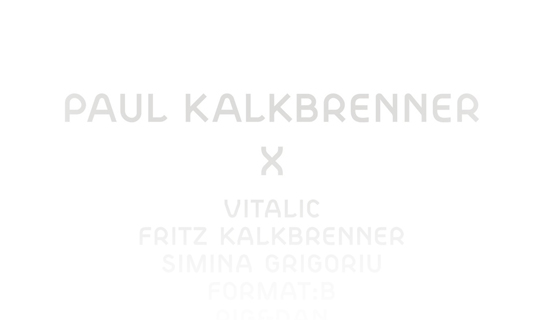 After releasing the "Reworks" album in 2006 (with remixes by and for Paul Kalkbrenner) Paul Kalkbrenner is back with another choice of remixes done by friends and colleagues.
11 remixes of titles from his last three albums (Berlin Calling, Icke Wieder, Guten Tag) found their way on this remix compilation album. Electronic music heavyweights and legends such as Vitalic, Format:B, Robag Wruhme, Housemeister, Joris Voorn, his brother Fritz and many more provide a blend of different influences and styles.
While all remixes as singles are available on 12″ Vinyl and Digital the mix compilation album will also be available on CD in stores May 30st 2014.
Website
Facebook
iTunes
Spotify