Nicolas Haelg / New Single
Nicolas Haelg & Tyler Sjöström – We Get High Together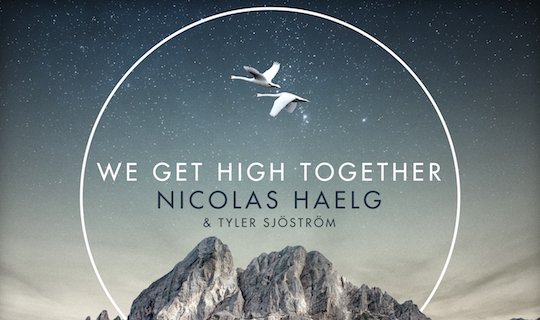 Freshly released on our joint venture with Four Music – Modernsoul / Fine. – Nicolas Haelg & Tyler Sjöström with "We Get High Together". Nicolas is a true pioneer of sound, creating his own musical cosmos of energetic, melodic and dreamy productions. In 2015, Nicolas has already released tracks on labels like "The Bearded Man" from Holland and "Crosswalk" from France, in addition to several smaller releases. It was around summer the same year when Nicolas collaboration with the producer Mount called "Something Good" (ULTRA/ARMADA) was crowned "Essential Tune" by Pete Tong in his legendary radio show and soon to become his strongest release. In 2016 he discovered the singer & songwriter Tyler Sjöström on Soundcloud and started working with him. Based on a pumping house beat Nicolas delivers a great and well crafted hit song. This brand new track finds a great crescendo with the catchy sing-a-long melodic line.
Spotify
Apple Music