Hi-P Sync for Einhell
"Freedom & Power"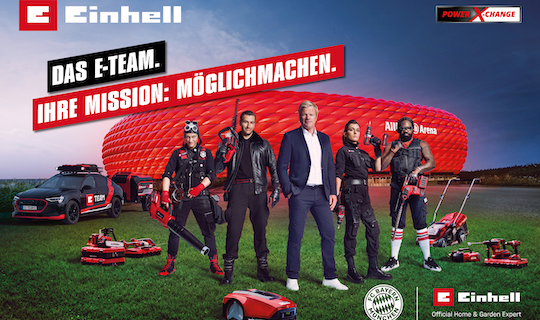 Fondue Music artist Hi-P (Heiko Reiger) wrote and produced the new track of the new Einhell marketing campaign.
Together with Oliver Kahn as the new global brand ambassador and the 'E-Team,' Einhell launched a new marketing campaign in autumn that is designed to run for the next few years. On top of a major TV campaign in Germany, the TV spots will also be shown from autumn 2021 in Austria, Hungary, Switzerland, Spain, and Italy. As well as this, the campaign will also be delivered via print and online media.
Apple Music