Fritz Kalkbrenner / New Single
"Daylight Is Falling"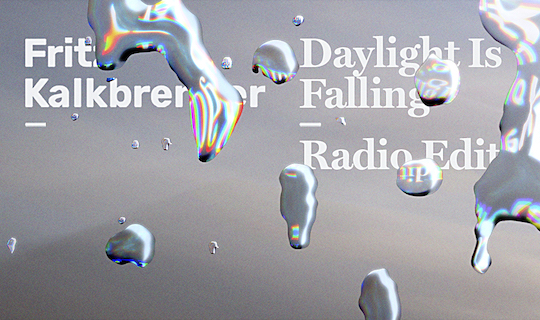 In the middle of the Corona crisis Fondue Music artist Fritz Kalkbrenner went to his Berlin studio to produce a brand new radio edit for his new single "Daylight is Falling". In cooperation with "Nobody Cares" he created a pleasing and catchy version of the title, which could already be heard in the original on the 2020 Top 10 album "True Colours". In order to achieve the catchy chorus, which is carried by the unique Fritz Kalkbrenner timbre, the Radio Edit succeeds in seamlessly connecting to radio hits such as "Kings & Queens" or "Back Home" with a 4/4 bass drum framework and an update in production and mixing. Fondue Music artist Nils Hoffmann contributed his own version of "Daylight Is Falling" which was released in October on Nasua Music too.
Spotify
Apple Music