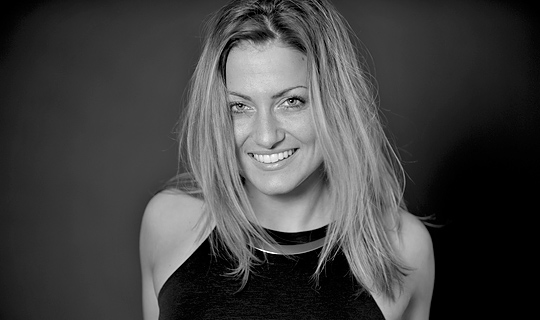 EZEE is a musician, singer/songwriter, topliner and future producer based in Nuremberg (Germany).
Through the habits of her parents she got in touch with music very early on. At the age of thirteen, she started songwriting; with fifteen she had her first recording sessions in Germany and Prague. Besides singing and learning how to play the piano, she grew up with Jazzmusic and bands like The Beatles, America, Eurythmics and U2. Especially the music and the vocal skills from artists of the jazz scene (Ella Fitzgerald, Sarah Vaughan etc) had a major influence on her musical development and encouraged her studies in vocal-scat and improvisation. Later, she took heavy interest in the music of the R'nB & Neo Soul scene. Artists like Robert Glasper, Erykah Badu, Lala Hathaway, Ledisi, Hiatus Kayiote and Amy Winehouse, but also pop bands like Coldplay got her attention. That way she developed her own style – deep, soulful, partially black and improv-based. Her lead voice and her compositions combine different styles and influences – as versatile as her own interest in music. Thereby, her almost black vocal colour and her improv vocal skills remain her unmistakable trademark.
EZEE studied 4 years at the Nuremberg University of Music where she graduated successfully with the Bachelor of Music (Jazz Vocals). Two years later, she accomplished her Master degree in Stuttgart.
In the end of 2016, she started her carreer at Modernsoul / BMG Rights. She has already been co-working with artist like the famous french singer Mylene Farmer / Feder, Mat.Joe, TAI, Lush & Simon and the producer team Slackwax.
Facebook
Instagram
Listen at soundcloud