Boozoo Bajou / New Single
"Tough Times feat. JULES"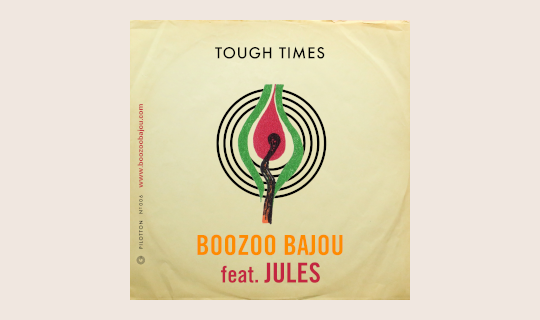 For their first release in 2022 the Nuremberg Downbeat Funksters Boozoo Bajou collaborate with a brand new female vocal talent hailing from their hometown: Jules. Peter Heider & Florian Seyberth aka Boozoo Bajou dig deep into their soundscapes to come up with another atmospheric slow groover. Full of atmosphere and drenched heavily into their musical roots of jamaican Dub and southern US Blues this new track by the name of "Tough Times" is now ready for release. Jules delivers a great and intense vocal adding mysterious vibes and leaving us with well sorted lyrics about the current situation we are all facing.
Spotify
Apple Music